Did you think that Edinburgh has only one Castle? There are several castles here that you might want to behold. Scotland's capital and surrounding cities are positively brimming with historic Castles.
There are castle hotels where you can pass the night, the Castle on islands that once kept queens captive, and the big kahuna, Edinburgh Castle. This article here will give you the list of the 8 best castles in Edinburgh.
The 8 B
est Castles in Edinburgh
2023
Below are the eight best castles in Edinburgh for 2023 and their unique features 
#1. Stobo Castle
Stobo castle was built in 1811 and is located about one hour south of the city. The Castle is now a luxury spa hotel where you can stay, stroll, swim, and be pampered. The Japanese Water Garden was built in the early 20th century and is a particular highlight.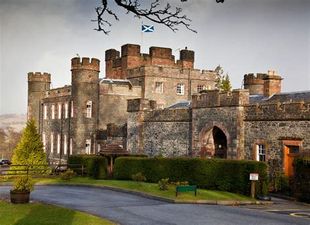 It is like walking through a Monet painting. Some of the interiors are upgraded, but the old-timey feel does lend a traditional vibe, as if a queen decorated the place. Though costly, it is a beautiful place for relaxation, especially on a budget. 
AMENITIES
Bar, Free Wi-Fi, Gym, Movement Fitness, Pool, Spa, Credit Cards
Open Daily 12:00 AM-11:59 PM
#2. Palace of Holyrood house
The Palace is the Queen's official Scottish residence. And it's a palace, all right round, because every room feels more luxurious than the one before it. It is within easy walking distance from the center of town and is open all year round.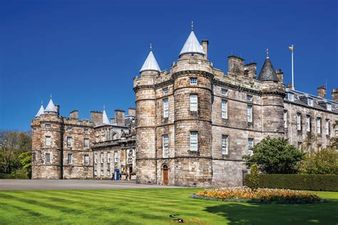 You get to access so many of the rooms, from the King's bed-chamber to Mary Queen of Scots' Chamber, which are particularly elaborate—you won't miss out on anything.
The gardens are so beautiful too, though opening times are limited. Als,o make sure to check out the 12th-century Holyrood Abbey. 
Tours take place throughout the day, but the Palace also holds private after-hourr tours; for £40. And with this, you get a glass of Champagne and a guide-led stroll around the State Apartments. 
Open Daily 9:30 AM-4:30 PM
#3. Edinburgh Castle
The Castle is one of the most famous castles in the world. It towers above Scotland's capital from its seat upon Castle Rock. Like the other Edinburgh's, it is ancient; the very oldest building dates back to the 12th century, but there has been a fortress here since the Age of Iron.
The palace highlights include the grand and elaborate Great Hall, which was built for James IV in 1511; the Stone of Destiny, which has been used to anoint Scottish kings since before the 1200s (was famously stolen from Westminster Abbey in 1950 and brought back to Scotland in secret); also, and the Crown Jewels.
Admission costs £18.50, and the tickets include guided tours; the meeting point is through the Portcullis Gate and past the audio booth.
Open Daily 9:30 AM-6:00 PM
#4. Hopetoun House
The Hope family had lived here since the late 1600s when the house was newly built, and still do to date. Calling Hopetoun a house is like calling the Met Gala a get-together because we all know it is a bit more than that. Hopetoun is a palace by another name.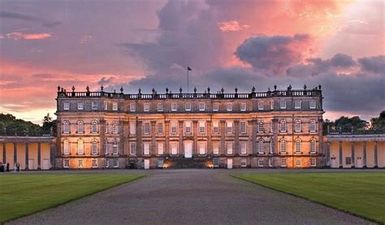 Luckily, they allow visitors at certain times of the year for clay shooting, events, archery, or walking around. It is just 35 minutes west of the city and is also popular among fans of the hugely popular Outlander show, as the Castle is a regular filming location or setting.
The interiors and architecture lovers will adore Hopetoun, luxuriously kitted out.
Open Daily 10:30 AM-5:00 PM
#5. Tantallon Castle
Having stood so strong since the mid-1300s, despite three sieges. Its last stand was in 1651 when Oliver Cromwell attacked it. The damage was very severe that Tantallon was left to ruin, but a glorious ruin indeed.
The spectacular is situated east of Edinburgh, just right on a cliff's edge, and is undoubtedly one of Scotland's most magnificent and significant ruins.
Open Daily 10:00 AM-4:00 PM
#6. Lochleven Castle
The Castle was built in the 1300s and held a special place in Scottish history, making it one of Scotland's oldest castles. William Wallace is said to have visited here, as well as John Knox and Robert the Bruce. Mary, Queen of Scots, was captured in this infamously.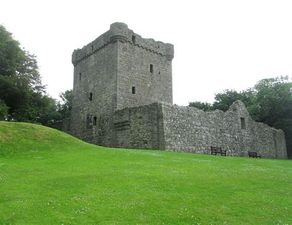 Castle from 1567 to 1568 when she escaped and fled the country. Loch Leven castle is now a ruin; the structure sits on an island about an hour north of Edinburgh on Loch Leven and is accessible by boat only.
Open Daily 10:00 AM-4:15 PM
#7. Midhope Castle
The Castle on the grounds of Hopetoun House is the filming location for Lallybroch, i.e., Jamie Fraser's home in Outlander. It has existed since 1458 or perhaps earlier, and although its exterior appears in good condition, the interior is derelict.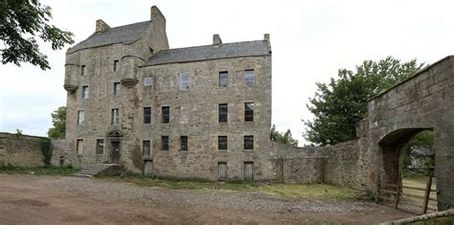 Before leaving there, in case your visit, remember to pick up some local produce from the delightful farm shop, including meat raised on the estate's soil.
#8. Dundas Castle
Dundas castle won the VOWS 2018 and 2019 Best Venue in Scotland Awards. The Castle is one of Scotland's most beautiful and historic castles and is now an officially recognized 5 Star Exclusive Use venue. The Castle is the home of Sir Jack Stewart-Clark and his wife, Lady Lydia.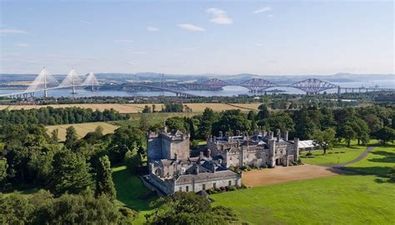 This Castle is not open to the general public. However, it can be booked exclusively for private celebrations, weddings, residential stays, filming and corporate events. With about 17 delightful bedrooms, 37 adults can be accommodated every night. Whatever you want to celebrate, Dundas Castle can help you to plan a wonderfully memorable occasion. 
Other Best Castles in Edinburgh 2023 include
Craigmillar Castle

Lauriston Castle
Conclusion 
Going through the article above, you will see that many Castle in Edinburgh is lovely sites to behold. You will not regret checking them out cos they will wow you. These places hold a lot of unique and fascinating histories.